Froggsong Gardens
Nikki & Andy
Love was in the air on this late-summer afternoon at Froggsong Gardens. Nikki and Andy gathered together with their friends and family for their gorgeous garden wedding- complete yard games and dancing. This love story is one for the ages!
Planning your own Vashon celebration? Let our experienced florists help bring your vision to life.
Late-Summer Wedding Details
Garden weddings are the best for so many reasons! The flowers are in full bloom, the sunshine is out and love is in the air!
The floral arrangements and decor accents were the perfect color combination for a late summer affair; goldenrod yellow, deep burgundy, apricot, blush and white. The yellow table accents popped and emanated positive vibes. Bamboo lanterns hung in the reception gazebo and were placed at the end of the wedding aisle. Each detail complemented the next and coordinated together perfectly.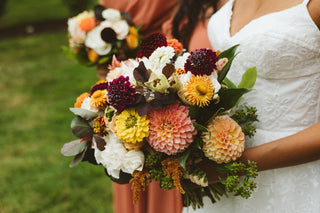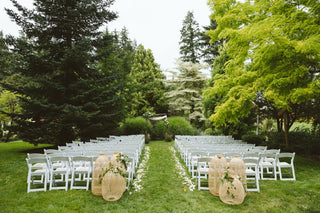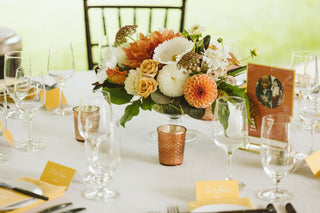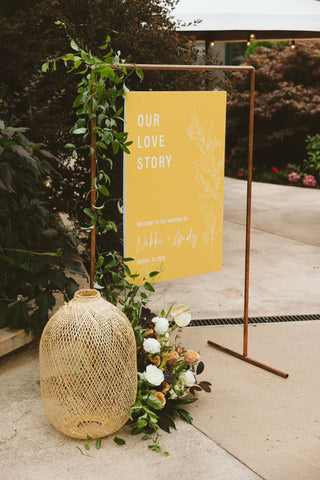 Momentous Photo Ops
There was never a missed opportunity for great photo ops! The meticulously groomed gardens popped with color and everyone was full of laughter and cheer. Andrew's groomsmen posed in style for a fun photo, while Nikki and her bride tribe shared sweet moments together. Jenny GG, photographer, did an amazing job capturing all of the best moments of their special day. This is one love story we won't forget!